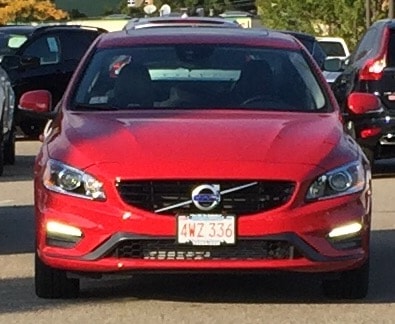 Meet my new companion, Magnus! He is a Passion Red 2017 Volvo S60 with the new Dynamic trim package. Magnus can take me anywhere I want to go, but since he is a Volvo he can protect me and my passengers better than most other cars. He was born into a family of vehicles that have always put safety ahead of everything else, in addition to a strong focus on reliability and durability.
As a 2017 Volvo, Magnus is a member of the tech-savvy Alpha Generation. His Volvo Drive-E Powertrain combines a powerful yet fuel-efficient 2.0-liter turbocharged engine mated to an 8-speed automatic transmission, which means he offers fuel economy when I want it (up to 31MPG!), and plenty of power-- 240hp-- when I need it. Magnus has City Safety and Pedestrian Detection technology along with Blind Spot information at the top of a very long list of safety and convenience technologies.
The best news of all? Magnus has plenty of brothers and sisters who are unnamed and just waiting for someone to take them home! Safe, fun-to-drive and chock-full of useful technology, they are waiting patiently for you at Tasca Volvo.
By the way... my wife came up with his name; Magnus is a popular Scandinavian name of Dutch origin which means "great". As soon as she told me that Magnus means great, I instantly agreed. "Great," I thought, "is the perfect name for him!"

- Mike Perlini, Brand Manager, Tasca Volvo